N E W S

2022 / 2023


Artist driven Playground Brutus, Rotterdam
Wild Summer of Art
Aug 06 - Sept 04 2022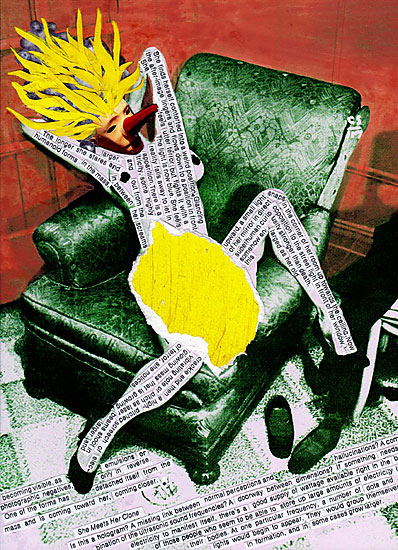 Rijksdienst voor Cultureel Erfgoed (RCE), Amersfoort
Podcast (24') - uit de serie 'Wie Wat Bewaart'
over de Performance - How does it feel to be a Sexobject (1979)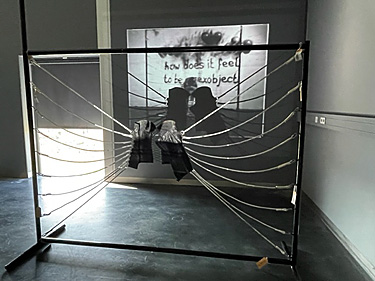 links RCE
Spotify.com

Apple podcasts

Museum Arnhem
Tenminste houdbaar tot
Curator: Manon Braat
13-5-22 tot 29-1-23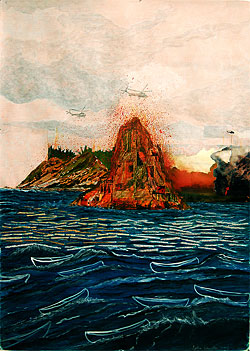 "Body Manifestation" PROGRAMA "CORPO MANIFESTO"
"Recalling the Future: Performing the Archive"
recovering, documenting, and activating the archives of the art-critic Egídio Álvaro, (Coimbra, Portugal 1937 - Montrouge, France 2020).
21 abril - 11 junho 2022, RAMPA, Porto, Portugal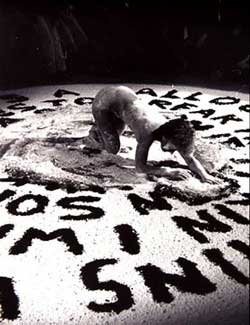 Feministic Avantgarde from the Seventies
Les Rencontres de la Photographie d'Arles
Photographic Festival, Arles (France)
Monday, July 4th – October, 2022

Feministic Avantgarde from the Seventies
curator: Gabriele Schor, Sammlung Verbund Vienna
Museum of Contemporary Art Vojvodina, Novi Sad, Serbia
Novi Sad is European Capital of Culture 2022
May 19th - June 20th, 2022

Female Sensibility
Lentos Kunstmuseum, Linz, Austria
Feministische Avantgarde aus der SAMMLUNG VERBUND
Sept 24 2021 – Jan 9 2022




2020 / 2021


Odorama 46, Feminism and Odeur
curator Frank Bloem
Nov 18 2021 at Mediamatic Amsterdam

LIMA Presents: Representation, Gender and the Body
Q&A with Aynouk Tan
Oct 27 8pm at LAB111 Amsterdam

Danse et Rituel
Centre National de la Danse, Pantin, Paris, France
curator: Guillaume Désanges
Sept 25 - Dec 18, 2021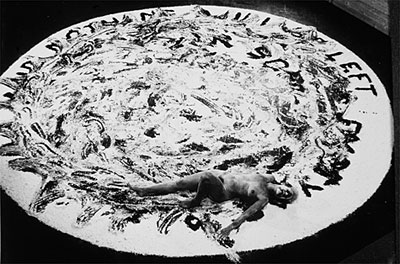 The City as Performative Object, workshop by PolakVanBekkum
June 23 - July 1 2021, screening Animal Space, LIMA, Amsterdam

Recht op verzet
Gorcums Museum,
Lon Buttstedt Jan Eric Visser Marc Bijl Jeroen Jongeleen Lydia Schouten
Feb 11 – Oct 3 2021


Stubenhocker: Post!
Galerie Roy, Zülpich, Germany
curators: Heike Kati Barath and Ineke Wertheim
Dec 13 - Jan 30 2020 / 2021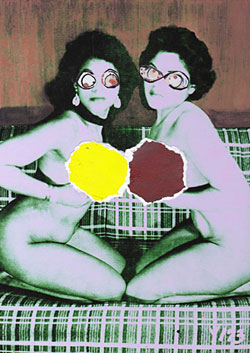 Screening Cinema CITY 46, May 13 2020, Bremen, Germany
Echoes of Death / Forever Young

YES, there will be singing in Dark Times
Walgenbach Art & Books, Rotterdam
Reopened Jan 24 - March 21 2020 / 2021
solo with collages and drawings by Lydia Schouten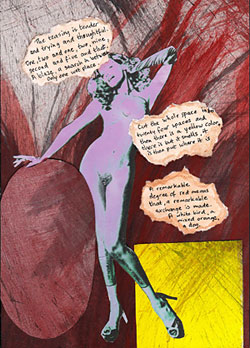 Monument voor de BKR, 100 objects selected from the RCE-collection
Gorcums Museum, The Netherlands
Dec 12 - May 9, 2020 / 2021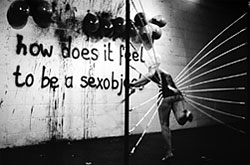 faces - traces
Galerie Gisela Clement, Bonn, Germany
Ulrike Rosenbach, Alex Grein, Sabrina Jung, Keti Kapanadze
Lydia Schouten and Annegret Soltau
Dec 10 – Feb 27 2020 / 2021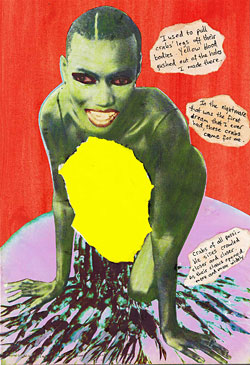 Feministic Avantgarde from the Seventies
MAC – Museu de Arte Contemporanea da Universidade de São Paulo
Sept – Jan 2020 / 2021 - postponed

Feministic Avantgarde from the Seventies
ICP – International Center of Photography, New York, USA
May – Sept 2020 - postponed

The Future is Female II — Love Letters
CODA Museum Apeldoorn
March 8 till Sept 27, 2020
curators: Francis Boeske and Twan Janssen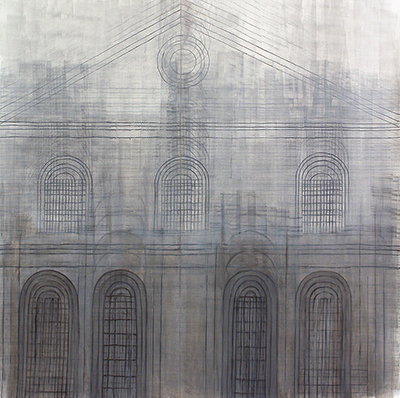 Waldgeschichten, mixed media installation
Vensters IV, Foundation Nieuw en Meer, Amsterdam
try out October 5 2020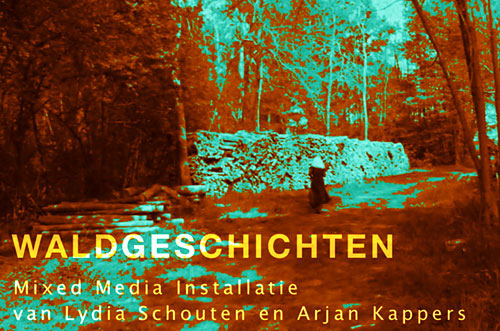 2019


Mediakunst Festival Arnhem, Focus Filmtheater, nov 24 2019
Mediakunst die een kritische reflectie biedt op de maatschappelijke positie van de vrouw vanuit een feministisch perspectief, waarbij lichamelijkheid en seksualiteit een grote rol spelen. Lydia Schouten geeft een lezing en toont haar vroege video's.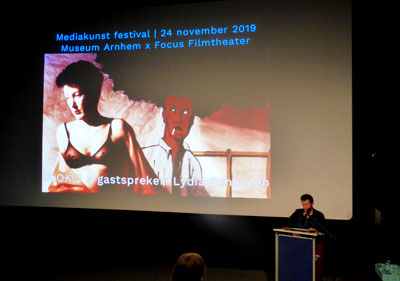 Book Launch Nov 23 2019
European Women's Video Art in the 70s and 80s
at the Women's Library in Glasgow.
The video Romeo is bleeding will be shown at the exhibition.


Book Launch 24 Sept 2019
European Women's Video Art in the 70s and 80s
Tate Modern, London, UK

Book Launch 5 Sept 2019
European Women's Video Art in the 70s and 80s
Casa Goldoni, Venice, Italy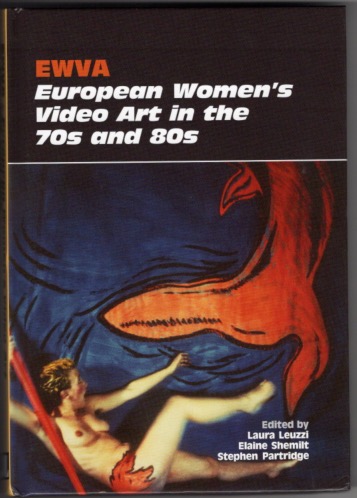 cover: Lydia Schouten

Feministic Avantgarde from the Seventies
CCCB – Centre de Cultura Contemporánia de Barcelona, Spain
July 18th – December 1st 2019

University of Düsseldorf – Video Screening: Echoes of Death / Forever Young
part of Video Box / by IMAI - Düsseldorf

3 new books with works from 1978 till 2019
publisher: Lydia Schouten
Information / order at lydiaschouten@planet.nl
separate title € 25,- set of three books € 60,-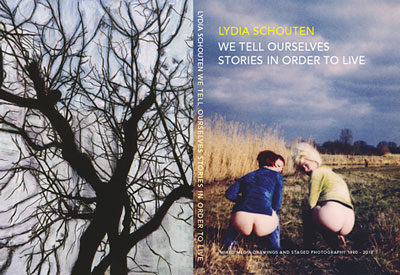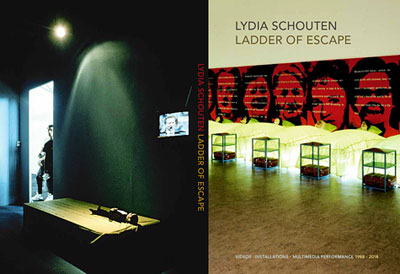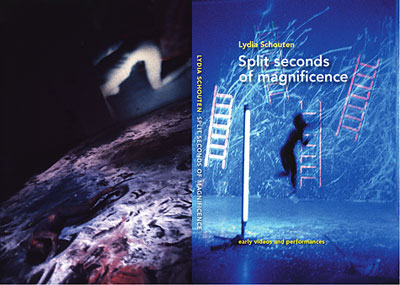 2018


Feministic Avantgarde from the Seventies
Haus der Kunst, Brünn, Tschechien
December 2018 - March 2019

Art Scene at Unseen, Kasteel Oud-Rekem, Belgium, July 15 - Sept 30,
curators: Annemie Van Laethem, Erik Croux, Mat Verberkt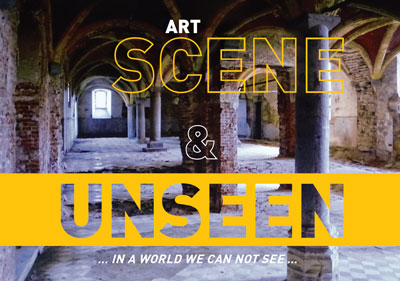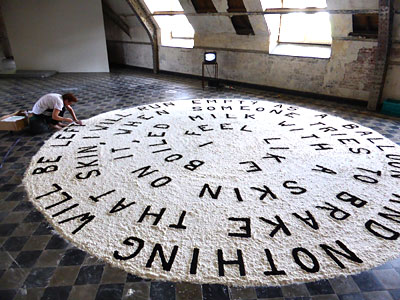 Feministic Avantgarde from the Seventies
Stavanger Art Museum, Stavanger, Norway
June 15th – October 14th, 2018

Espacio P. 1981-1997
Espacio de las Artes, Santa Cruz de Tenerife
June 28 – September 30
curator: Karin Ohlenschläger

Museum Gouda, Vrouwen van Museum Gouda
Hedy d'Ancona kiest 30 kunstenaressen
May15 2018 – January 27 2019

Women House National Museum of Women in the Arts, Washington D.C.
March 9 to May 28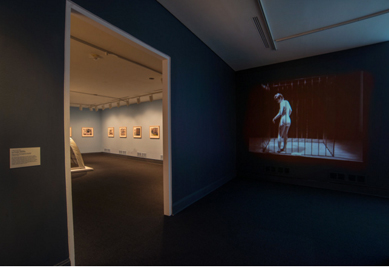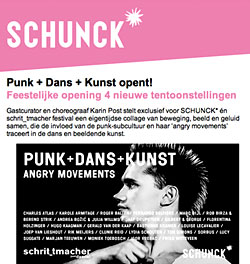 Cirque Divers (1977-1999)
Musée des la Vie Wallonne, Liège, Belgium
February 16 – August 15, 2018


Rotterdam, an uneasy Tale at the International Filmfestival Rotterdam, Holland
a film / roadmovie by Lydia Schouten and Gina Kranendonk , 65', 2001
january 26, part of Rotterdams Fabricaat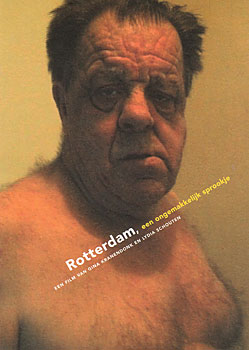 2017

Women House at la Monnaie de Paris, 11 Quai de Conti, Paris, France
October 20 2017 to January 28, 2018
Curators: Camille Morineau & Luci Pesapane

Feministic Avangarde from the Seventies
ZKM/ Zentrum für Kunst und Medientechnologie, Karlsruhe, Germany
November 18 2017 - April 1 2018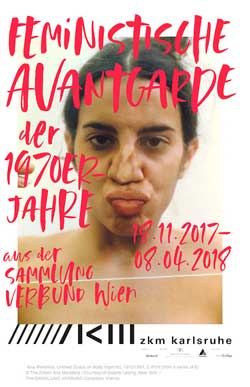 CA2M Centro de Arte Dos de Mayo Museum Madrid, Spain
'Espacio P. 1981 – 1997' curator Karin Ohlenschläger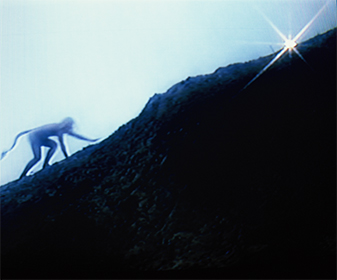 Grensgebieden, CBK, Emmen, Holland
Sept 23 - Nov 26


30 Years Center For Visual Arts, CBK Zuidoost, Amsterdam, Holland
Sept 9 - Oct 21

What's New
Museum Arnhem, Holland, July 7th - Nov 18th

Feministic Avangarde from the Seventies
MuMok – Museum Moderner Kunst, Stiftung Ludwig, Vienna, Austria
May 4th – September 10th, 2017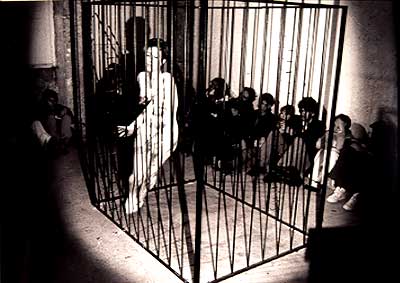 2016

Self/portraits: Relating Narratives, Visual Research Centre, centrespace,
Dundee Contemporary Arts, Scotland, December 2016
Curators: Laura Leuzzi, Giulia Casalini and Diana Georgiou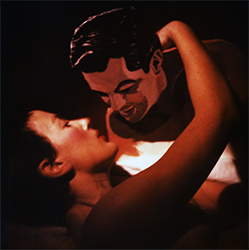 Feministic Avangarde from the Seventies
curator: Gabriele Schor, Sammlung Verbund Vienna
at Photographers Gallery, London, England
October 2016 - January 2017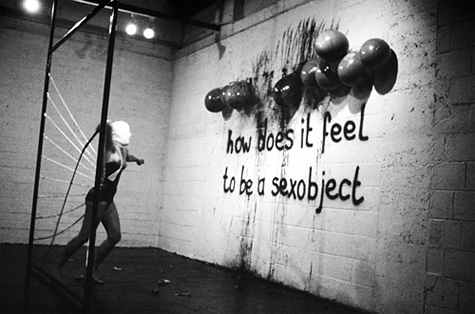 Fe(e)st
galerie Roy in Zülpich, Germany
September 3 - October 9
Curators: Ineke Wertheim | Kati Barath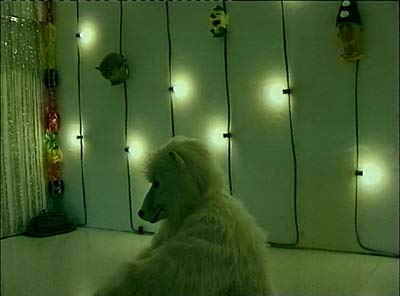 Heldinnen
Lehmbruck Museum, Duisburg, Germany
curator: Dr. Renate Buschmann

DO BOOMERANGS ALWAYS COME BACK ?
August 21 - October 2 2016 | CASTLE OUD-REKEM
De boemerang als een swingende metafoor voor de relaties tussen kunst, kunstenaar en kunstbelever. Is het de kunstenaar die met zijn werk een boemerang naar de toeschouwer werpt? Gooit het kunstwerk — eenmaal geworden en geworpen — zijn brutale bestaan in het gezicht van de maker? Slingert de beschouwer zijn of haar vragen naar het kunstobject?
curatoren: Annemie Van Laethem | Erik Croux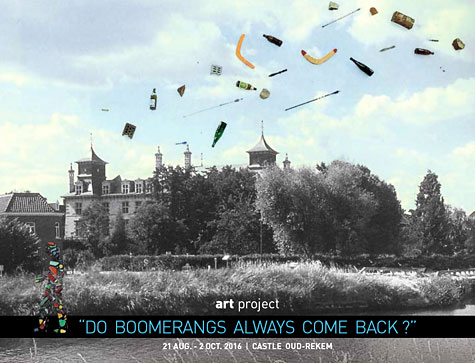 Heldinnen
videopresentation at Galerie Priska Pasquer, Cologne, Germany
curator: Dr. Renate Buschmann, July 8, 2016

Up Memory Lane
30 Years Ram Gallery, Rotterdam
May 8 - June 17
Curator: Berry Koedam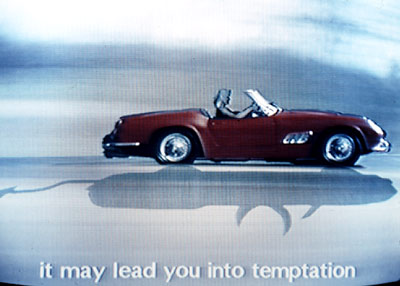 Kunstroute Plateau Margraten, Limburg, Holland
August 27 & 28 Curator: Wanda Reiff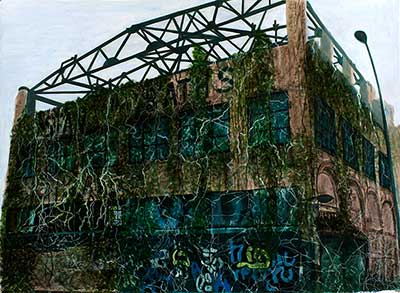 Today's Beginnings? In and Around the 1980s
Van Abbemuseum, Eindhoven
April 16 – October 2 2016
Program Curators: Nick Aikens and Diana Franssen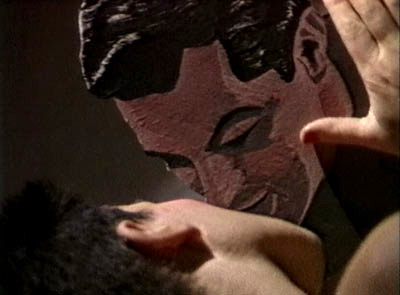 2015

Ontheemden
Met werk van Judith Quax, Henk Wildschut, Lydia Schouten,
Isabelle Simons, Famke van Wijk, Martha Colburn en Chantal Akerman.
Opening: zondag 13 december, van 16.00-18.00 door Menno Wigman.
De Meerse Raadhuisplein 3 Hoofddorp
Wo t/m za 14.00-17.00 en voor, tijdens en na voorstellingen ingang via de Passage
www.demeerse.nl

A Song for Mannahata
mixed media installation and mixed media drawings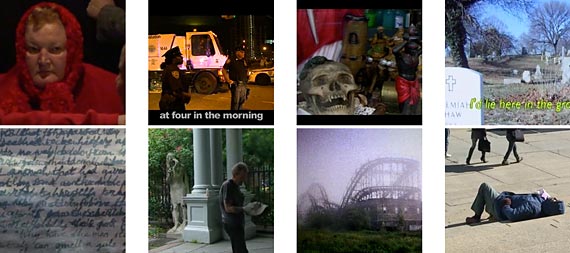 Duo Show with Diana Blok
Witteveen Visual Arts Center, Amsterdam
Opening: 16th of October, 2015


Spiegeloog
Het zelfportret in de Nederlandse kunst
3 oktober 2015 - 24 januari 2016
Museum Arnhem, The Netherlands
curator: Mirjam Westen

Too much News: Installation with Soundscape
September 13 - 2015
One day exhibition : 15.00 - 19.00
De Witte Arena, Nieuw en Meer, Amsterdam



10 years Plateaukunst
Plateau Margraten, Limburg
Curator: Wanda Reiff
29 /30 of August 2015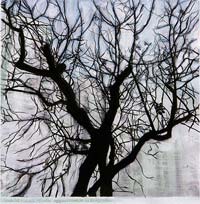 Feminismen
Nordstern Videoart Center, Gelsenkirchen, Germany
curators: Marius Babias and Kathrin Becker
March 27 until December 20, 2015
from the collection of Neuer Berliner Kunstverein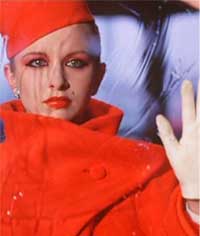 Architecturen
Gallery Kuub, Utrecht, Holland
march 1 - 27 curator: Mirjam Hagoort



Groupshow:
Sideshow Gallery, Brooklyn, USA, January 2015, curator: Richard Timperio




2014

'Wanderlust' Centrum Beeldende Kunst Zuidoost, Amsterdam
from August 21 till October 18, 2014
Curator: Sasha Dees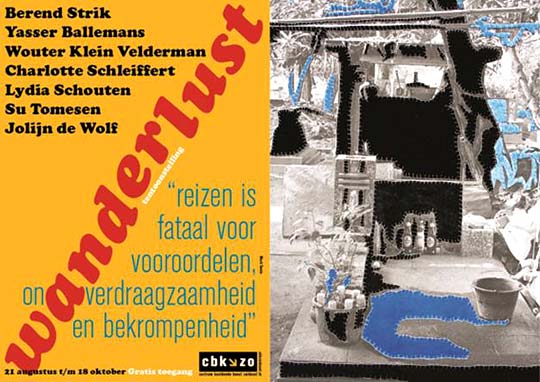 'The last Rose of Summer', Kunstroute Plateau van Margraten, Holland
August 30/31
Curator: Wanda Reiff

'The Civilising Process', Gasworks, London, Great Britain,
July / August 2014
Curator: Robert Leckie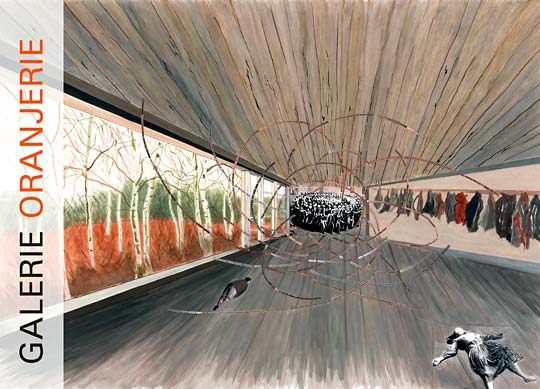 "We tell ourselves stories in order to live", solo exhibition at Galerie Oranjerie, Lijnbaansgracht 307, Amsterdam, Holland from February 15 till March 12, 2014.
Opening: February 15 from 4 to 6 p.m.




2013

5th edition of the 'Grassomania-Festival' at the 'Kolonia Artystów'/Gdansk City Gallery, Poland, 'Our Darkness' curated by Viktor Neumann
Int. Frauenfilmfestival, Dortmund, Germany
Dutch Protest Museum, ArtPlay Center, Moskou, Russia
'As Tears go by', Galerie Cokkie Snoei, Rotterdam, Holland
25+25 Duopresentations, Nieuw en Meer, Amsterdam, Holland
'Drinnen/binnen, buiten/Draussen'. Kers Galerie, Amsterdam
'Drinnen/binnen, buiten/Draussen'. Galerie Roy, Zülpich, Germany
Kunstroute Plateau van Margraten, Holland
Lawaai Project, Nieuw&Meer, Amsterdam, Holland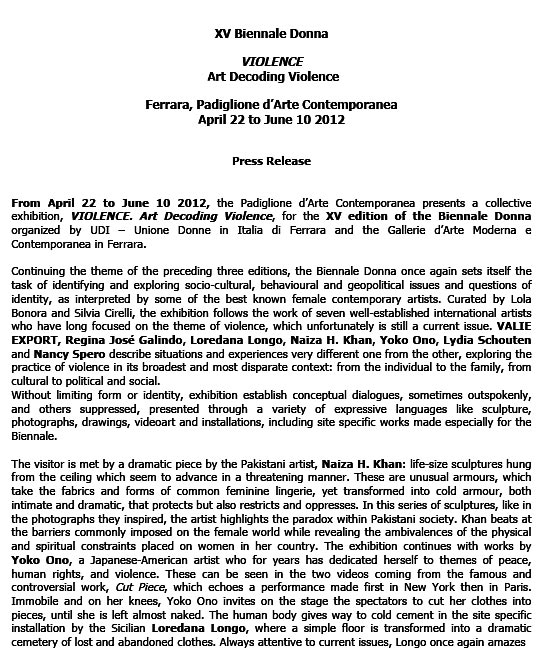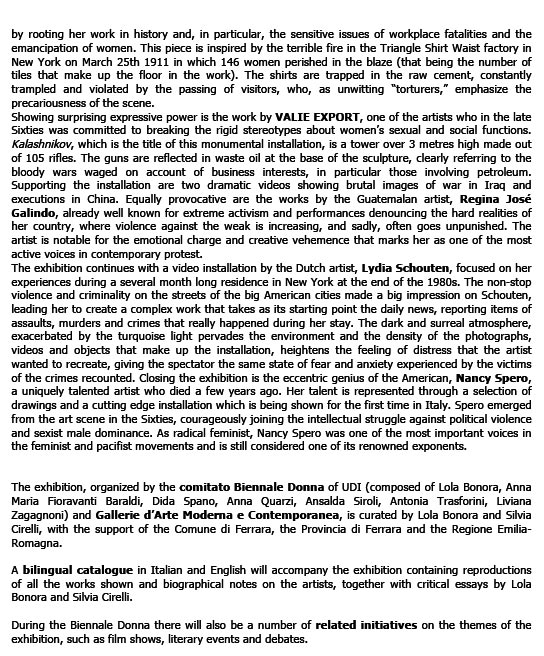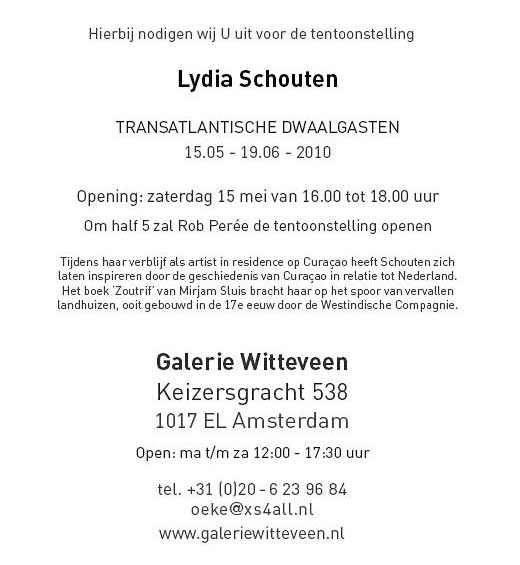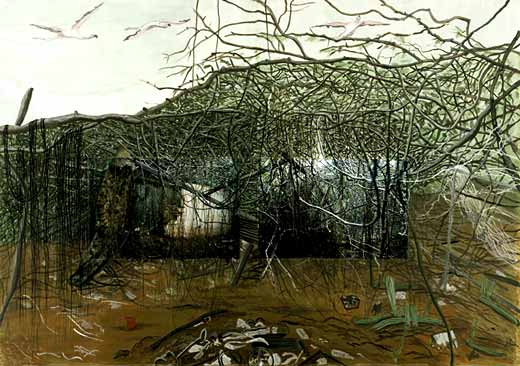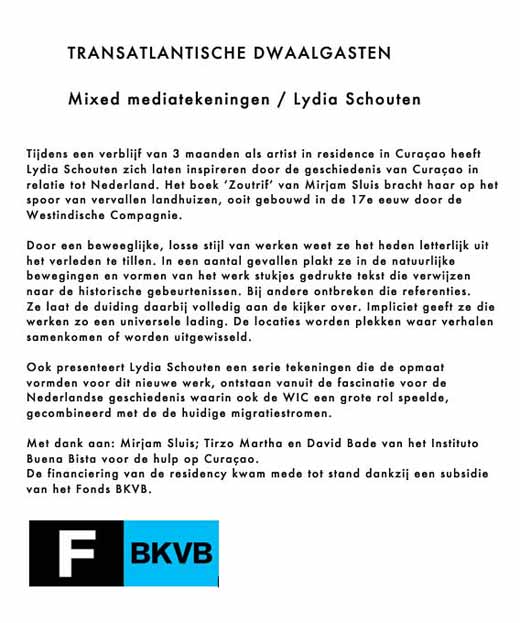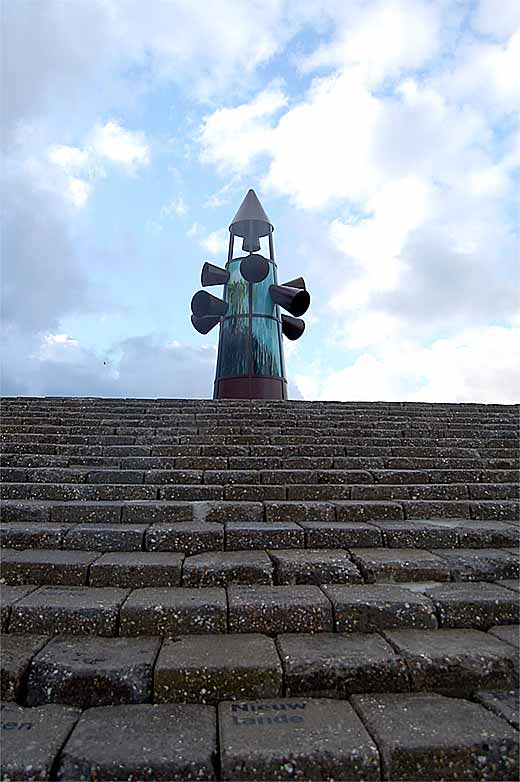 Monument voor de verdronken dorpen van Zeeland

13 oktober 2009 Officiële onthulling
locatie Colijnsplaat, Noord Beveland
meer info: www.scez.nl

Op een kleine 'vliedberg' van circa 2.40 meter hoog, net achter de Oosterscheldedijk, op de grens van land en water, verrijst een toren. Deze verwijst naar de kerktorens van de verdronken dorpen. Kerktorens waren vaak nog zichtbaar, lang nadat de dorpen zelf al waren weggevaagd door het water. De toren is te bereiken via drie betonnen trappen aan de landzijde. Tijdens het omhoogklimmen ziet de bezoeker de namen van de 117 verdronken dorpen in Zeeland, die zijn gezandstraald in de (in totaal 60) treden en daarna afgevuld met gekleurde epoxylijm. De toren zelf bestaat uit een stalen constructie van 7.40 meter hoog, met aan de buitenzijde gebogen platen transparant acrylaat. Aan de binnenzijde hiervan zijn grote gezeefdrukte foto's aangebracht, met golven van water en vaag daarachter schimmen van mensen. In de schemertijd worden de foto's gedurende maximaal twee uur van binnenuit aangelicht. Daarna wordt het monument opgenomen in de duisternis. Aan de toren hangen zeven stalen trechters. In vier daarvan zijn speakers aangebracht, waaruit drie maal per dag een geluidscompositie klinkt. Bezoekers aan het monument horen het geluid van opkomende storm, waardoorheen kerkklokken luiden. Na enkele minuten sterft het geluid weg en is er de stilte om over de verdronken dorpen na te denken. De tijdstippen waarop de geluidscompositie klinkt verwijzen naar jaren waarin zich enkele van de vele fatale stormvloeden voordeden, welke het Deltalandschap voorgoed veranderden en dorpen deden verdwijnen. Gedacht wordt aan 11.34 uur (na de vloed uit 1134 startten de bedijkingsactiviteiten), 14.04 uur (Sint-Elisabethsvloed uit 1404) en 15.30 uur (Sint-Felixvloed uit 1530). De energievoorziening van het Monument voor de Verdronken Dorpen geschiedt door een zonnepaneel, een unieke situatie voor een kunstwerk in Nederland. <<